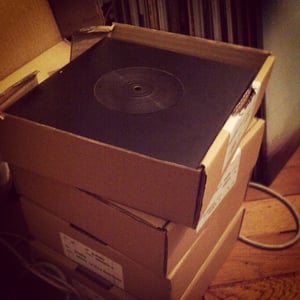 €

9.00 - On Sale
Tonal views of an electric piano. 7inch single. Black is the colour.
Recorded in August 2013, Red Bull Studio, rue du mail, Paris. Processed & mixed at Blood & Sand.
One sound source : Fender Rhodes.
Play at yr speed.
100 copies.
No mp3s. Audio files have been destroyed.
All copies with a Frédéric Poincelet bonus silkscreen.
Some copies with an insert.
Gracias GS, ChB, MW.
This is Scum09. Dedicated to Aube.
Price include postage & packing.