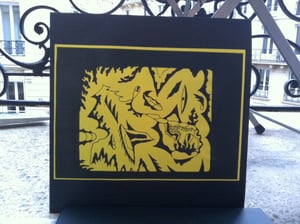 €

10.00 - On Sale
A Discipline LP, limited edition, 200 copies, vinyl only, cover by Hendrik Hegray.
All tracks recorded in the South of France as summer went by.
Side A consists of 3 tracks inspired by (not) reading a Marguerite Duras book.
Side B is a 24 minutes track named Port Tropique which is for Barry Gifford, after his novel of the same name.